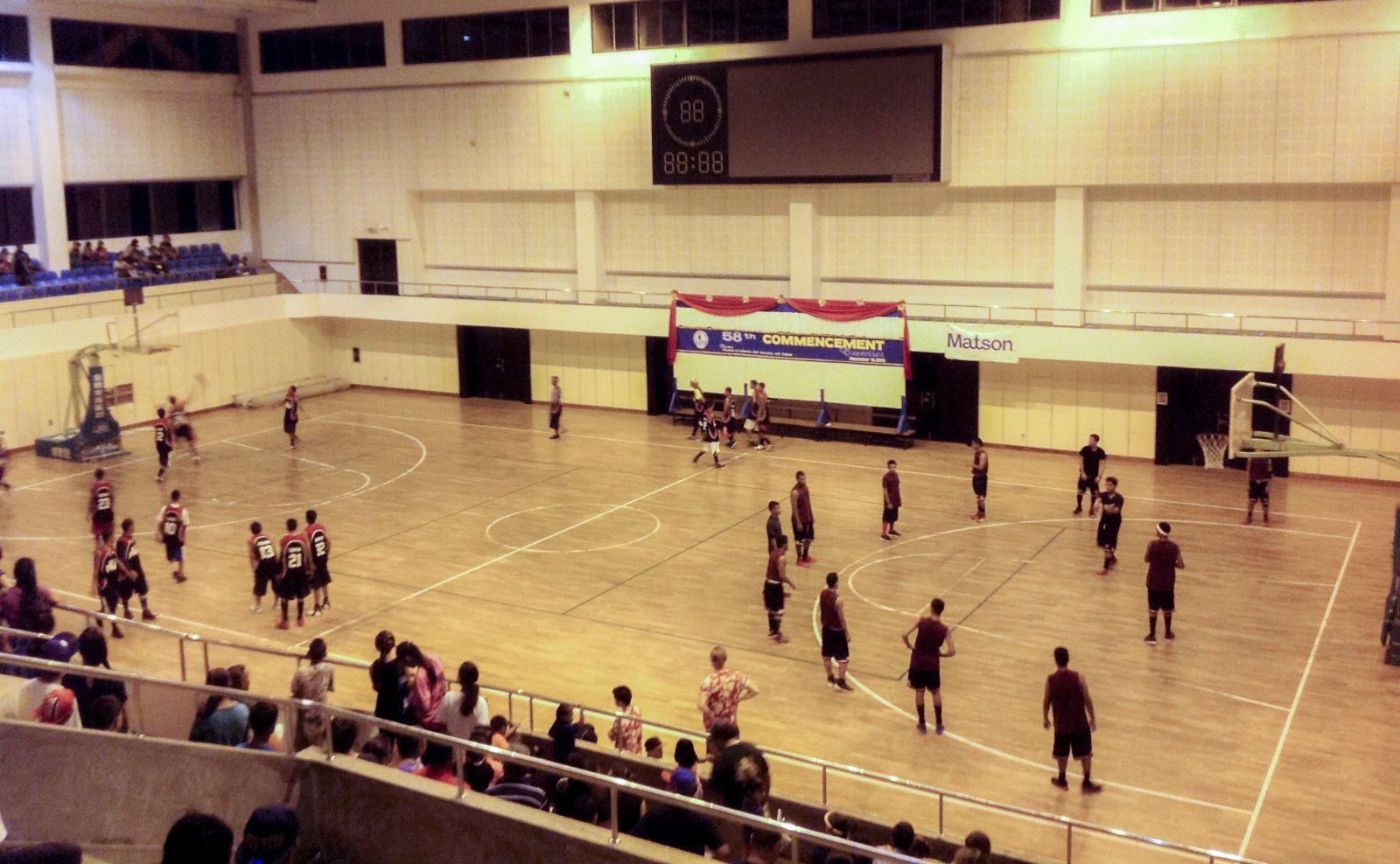 COLONIA, Yap (
DY&CA July 10, 2014
) - As Yap prepares for its' departure to the upcoming 8
th
Micro Games, a young, dedicated, and committed group of athletes living in Pohnpei are busy working hard on the selection of the 12 to make up the official Yap Basketball Team which will represent Yap in the upcoming 8
th
Micro Games in Pohnpei this July 19 -29, 2014.
Under the direction of their head coach Mr.Mark Kostka and trainer Mr. Ari Skilling, the Yap Basketball Team has gone through an elimination process from 22 to now 14 players anticipating a cut of 2 more athletes to make the final 12 member team as required by FIBA. The two that will be cut will then be the assistant coach and team manager, as explained by Florian Yatilman aka FJ the teams' team captain.
The team was formed when these groups of athletes, some in school at COM national campus in Palikir and others working in Pohnpei heard that Yap will not be sending a basketball team to the 8
th
Micro Games this year. Through their efforts and working with the Yap Sports Council, they have managed to organize themselves, find the best coach and trainers, get sponsored and now getting ready to represent Yap in the following weeks to come. "It has not been an easy task, said FJ, we have been juggling bet
ween work, school, and practice to build up what we have today and we hope Yap would be proud of all our work, win or lose."
Currently the members of the team are MJ Haretal, Brandon Yatilman, Regis Libyan, Zachery Gadjusek, Jimmy Hasugulmal, Sebastian Tairuwepiy, Keith Taliugyan, Ari Skilling, Ezerrin Yoror, Jamal Ranganbay, Edward Fasug, FJ Yatilman, Trevor Phnouay and John Yilbuw.
In a recent trip by the Chef de Mission Mr. George R. Torwan to Pohnpei on his own personal meetings, he made it a point to visit the Team at the friendship gym at COM National campus where the team has been allotted Monday, Wednesday, Friday and Saturday evenings for their practice time. The team had a chance to discuss what the team been doing, things that may be needed by the team, as well as the final leg work to be done by the team before the other athletes arrive from Yap. The team also expressed that they have the home court advantage as the Basketball games will be held at the friendship gym at COM National Campus. Yap could not be more proud to have such great athletes with such great patriotism; George expressed during his visit.
According to FJ, the team has received all their uniforms and basketball shoes and the selection of the 12 will take place sometimes next week where the team will make its final reorganization and stand by ready to represent the State of Yap in the 8th Micro Games 2014.