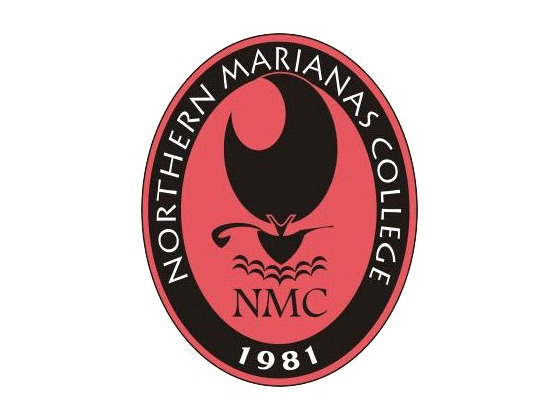 SAIPAN, CNMI (
Saipan Tribune/PIR
, July 10, 2014) — With a banner draped behind them reading "BELIEVE," Northern Marianas College officials announced yesterday that the institution has been approved a six-year accreditation with the WASC Senior College and University Commission, which now allows it to expand its offering of four-year degree programs.
"We are happy to announce that we received notice from [the Western Association of Schools and Colleges] yesterday morning and they have granted us initial accreditation for six years," said acting NMC president Jacqueline Che. "Also, they have approved our proposal to offer a bachelor's of business management this fall 2014 semester."
The room erupted in cheers and applause after the announcement.
The college's accreditation used to be under WASC's Accrediting Commission for Community and Junior Colleges.
The new accreditation under the Senior Commission now allows the college to offer more four-year degree programs. Right now, its only four-year degree program is the bachelor's degree in education.
In its letter to the college, the Senior Commission commended NMC's dedicated faculty, staff, and administrators for their commitment to the success of their students despite the financially pressed and geographically-isolated environment of the college.
The six-year accreditation requires the college to submit only one interim report, according to Amanda Allen, NMC's accreditation liaison officer and director of Distance Education.
The report will address four areas that the college is committed to build upon: faculty roles and development, research and data-supported decisions, assessment of learning, and student success.
Allen said that while there is a new bachelor's degree being offered, the college retains its core identity as community college. She said the college's bachelor's degree in business management along with its bachelor's degree in education "will just be one step up."
"We're not changing our identity, we're just growing."
Che noted that while colleges usually take [four] years to gain initial accreditation, the college did so in less than four months.
Within a month after receiving affirmation of its accreditation with the Junior Commission, the college quickly set the foundation to move toward the Senior Commission, submitting its subsidy report in March, hosting a site visit in April, and yesterday morning receiving news of its affirmed accreditation.
Che thanked the "amazing community of faculty, staff, and students who worked so hard to be a part of this."
"It was definitely a team effort," Allen said.
Board of Regents chair Frank Rabauliman said it is interesting to look back at the events leading up to their success, noting that after U.S. Department of Education's citation against NMC for its dual accreditation last year, the college worked first to reaffirm itself under ACCJC, and then secondly move forwards in its transition to the Senior Commission.
He thanked his fellow board members for their decision to go ahead with the implementation of a new four-year bachelor's degree in business management. The degree will be available to current and new students this fall semester.